SPECIFICATION
Intelligent Keyboard Edit Modes
Editing with a keyboard is different to editing with a mouse, so the cut page editing functions have been upgraded to take advantage of the speed of a keyboard. The edit functions are intelligent and use the "smart indicator" in the timeline to work out where to insert, so most of the time you don't need to place in or out points in the timeline to do an edit! They are located just above the in and out keys, so are easy to locate by feel. Plus each time you edit, the cut page won't waste time switching over to the timeline, allowing you to stay in the source tape and visually browse, placing clips continuously. That's much faster as you can just keep throwing clips into the timeline!
---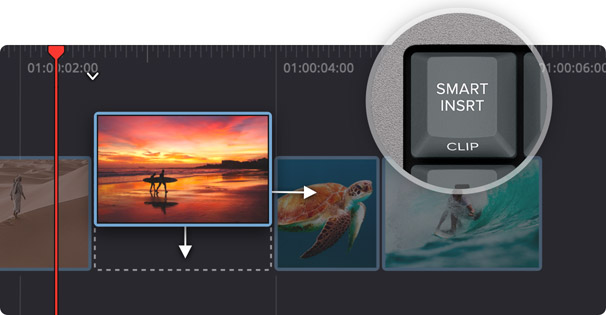 Smart Insert
Smart insert is similar to the traditional insert edit function, however it's smarter as it eliminates the need to switch to the timeline and place an in point. All you need to do is select smart insert and it will locate the nearest edit in the timeline and insert the clip in that location!
---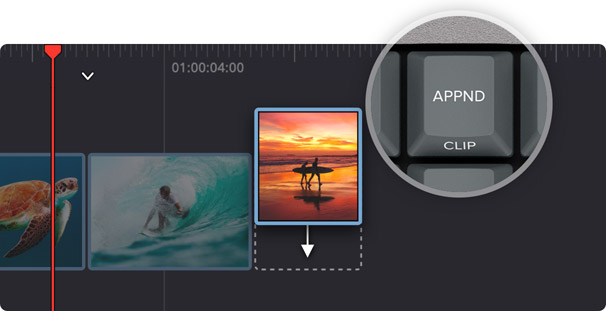 Append To End
Append to end is fantastic for buildingedits fast. Simply select an in and out point on the clip and then append to end will add the clip to the end of the timeline. Append to end is fantastic when adding shots to an edit from content that's been shot in time order.
---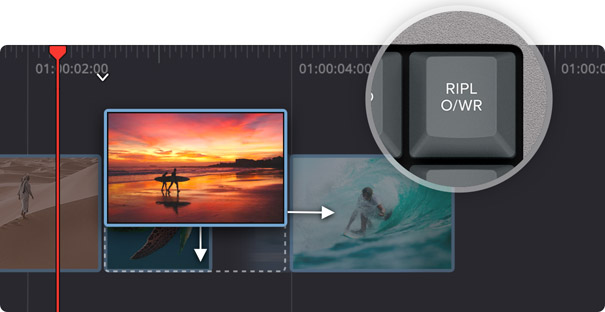 Ripple Overwrite
Ripple overwrite is a popular edit function and it lets you replace shots extremely quickly. When applied, it will replace the clip in the timeline with the selected clip and if the clip is a different length, it will adjust the space to accommodate the new clip and ripple the timeline duration.
---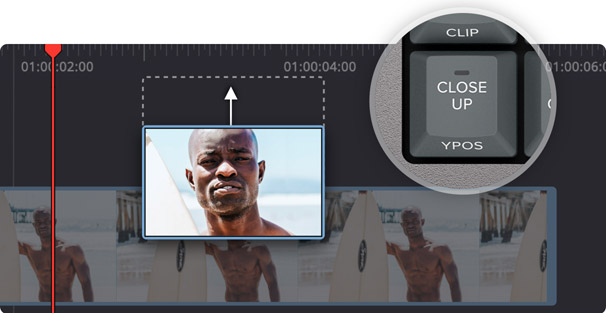 Close Up
Close up is best for creating two camera angles from the one camera. Simply shoot your subject with a wide or mid shot, and then when close up is applied, it will create a slightly zoomed in version of the same camera shot and place it on top of the timeline.
---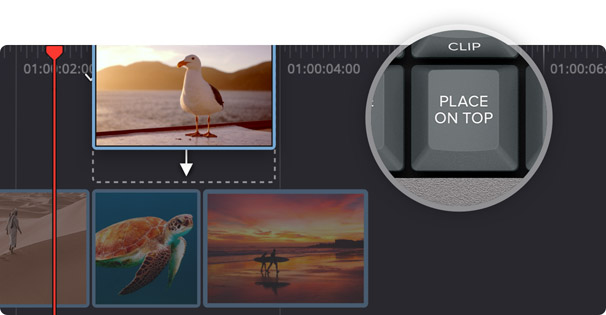 Place On Top
Place on top is similar to traditional edit functions and this edit mode will place the clip on top of the background layer that's already in the timeline. If the timeline doesn't have a layer above the background layer, it will add a new timeline track and then place the clip on top.
---