SPECIFICATION
Full Resolution at Higher Frame Rates
URSA Mini Pro 12K is multiple cameras in one, shooting standard resolutions and frame rates in 4K, 8K and even insanely detailed 12K! With a massive 80 megapixels per frame at 60 fps in RAW you can capture perfect stills and motion shots in a single camera at the same time! You can shoot up to 60 fps in 12K 12,288 x 6480 17:9! For higher frame rates, you can shoot 120 fps at 8192 x 4320, 160 fps at 8192 x 3408 and even window the sensor to Super 16 to capture 4K at an incredible 240 fps at 4096 x 2160 DCI! URSA Mini Pro 12K has flexible frame rate and resolution options, and captures with improved motion rendering which means that you get smoother edges in 8K and 4K even at lower frame rates.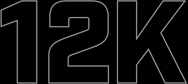 High Band Width Recording
URSA Mini Pro is the ultimate high bandwidth recorder with 3 options for recording 12K, which contains almost 10 times the resolution of Ultra HD. You get dual built in CFast and UHS‑II SD card recorders, and a SuperSpeed USB‑C expansion port for recording to fast SATA and NVMe drives. With "Record RAW on 2 Cards" turned on, URSA Mini Pro 12K can record simultaneously across two cards up to an incredible 900MB/s to 2 CFast cards, or an impressive 500MB/s to 2 UHS‑II SD cards. The SuperSpeed USB‑C expansion port on the rear can record to USB‑C flash storage up to 900MB/s as a third recording option so you won't be short of choices for capturing stunning 12K up to 60 fps or 8K up to 120 fps!
Full 12K Sensor 12,288 x 6480 @ 24fps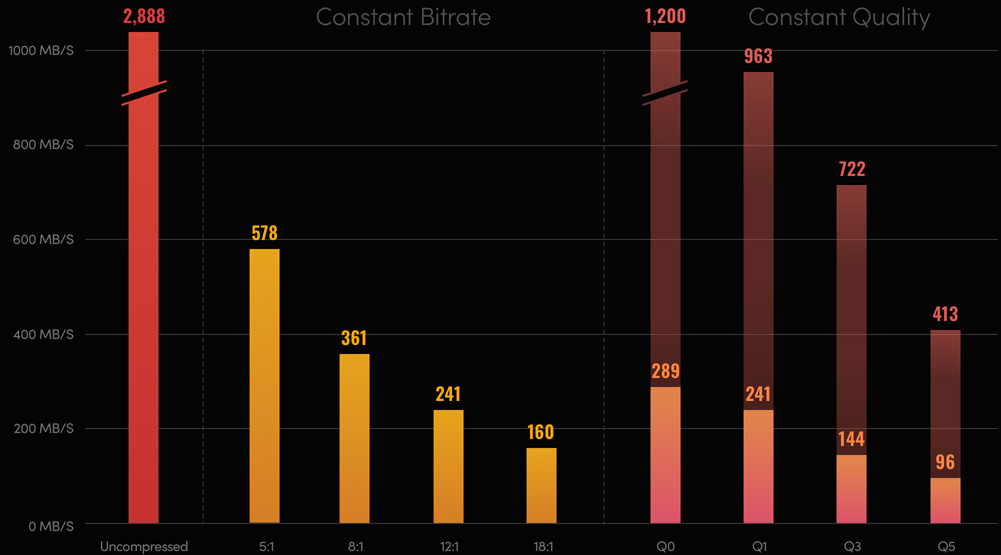 URSA Mini Pro 12K
Data Rate Calculator
Set your recording options to estimate data rates and record times.
RATIO